Acrylic Cut Out From Your Photo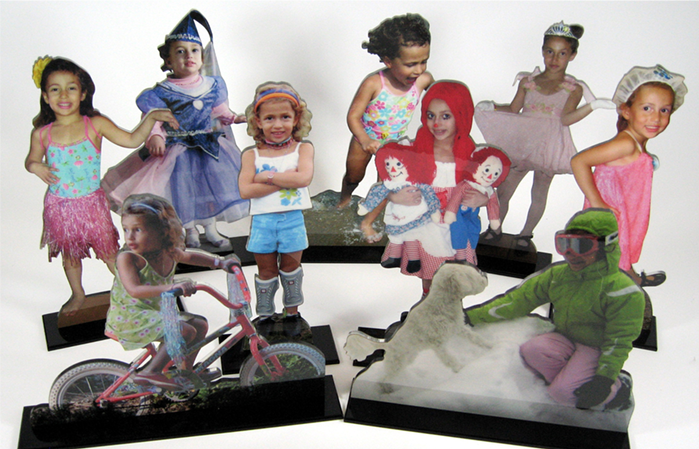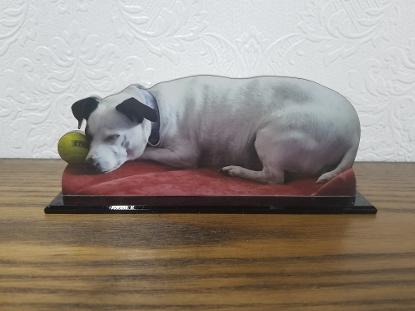 Beautiful, Permanent, Laser-cut Acrylic Photo Statues
Made From Your Photos
Fabulous acrylic works with your photos and graphics to create Photo Cutouts. Photo Trophies, 3-D Photo Popouts, We laminate, mount, and laser-cut your images to create unique, one-of-a-kind dynamic displays. Far better than framing and rectangular prints.
This is a great alternative if the person cannot be 3d scanned in our studio.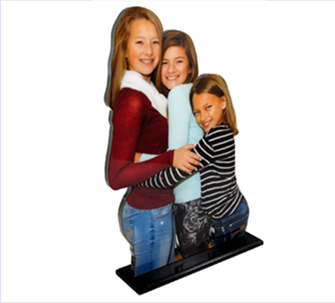 Acrylic Cut Out (background removed)

UP TO 4" x 6" with black beveled base $49.95
UP TO 5" x 7 with black beveled base $59.95
UP TO 8" x 10" with black beveled $69.95
Larger Sizes Available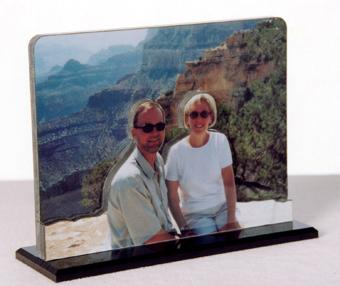 3-D POPOUT on base: (with background)
Photo Pop-outs are a great way to display those photos when the background is important to the overall image, or where the final product will just look better in a rectangular format.
4" x 6" with black beveled base $59.95
5" x 7" with black beveled base $69.95
8" x 10 with black beveled base $79.95
Larger Sizes Available
Click On Pictures Below For Size Options And picture Uploads For Ordering Online
ONLINE ORDERING BELOW