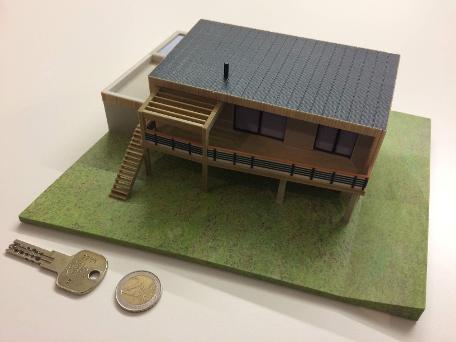 From imagination to reality
Our team of 3D artist are uniquely qualified to translate your vision into visuals that will transport home buyers and investors alike.
We've produced a number of innovative products, including custom 3D business cards, personalized special event placards, and unique trade show giveaways. These small items can be printed in small, cost-effective batches, allowing for maximum return on your investment.

No matter what your line of work, We can assist you in finding an exciting new way to make sure that your business will be remembered.

Give your clients something they will display, not throw away!
Digital design data is not always readily available for previously existing parts. But thanks to our 3D editing capabilities, you can now obtain precise digital models of your parts.

Our 3D editors can easily take your existing part and perform a highly accurate full-color reproduction of it in a number of available digital formats, including those optimized for output to our 3D Printers.

3D printing can be an extremely useful tool for part replication, reverse engineering, packaging design, ergonomic design, digital archiving, digital animation, arts & cultural heritage.

Take advantage of our 3D Printing services in tandem for hassle-free reproduction your existing parts or let our designers help you design anything you can dream up.